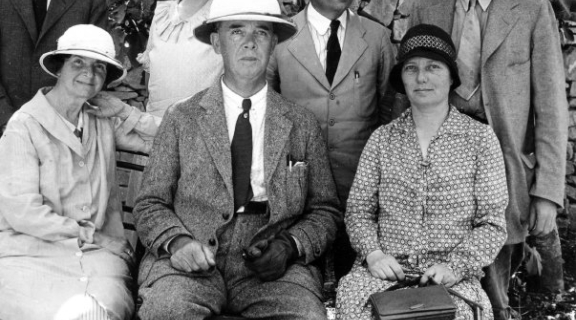 The random inclusivity of archives, images and text from an American excavation in Palestine (1926-1935)
Thursday, April 14
Event Time
09:00 a.m. - 12:00 p.m. PT
Contact Email
dwbailey@sfsu.edu
Overview
As part of Badè Museum's (Berkeley) series "Unsilencing the Achives", Professor Doug Bailey (SF State) will discuss the unusual and unruly contents of the image and text archives from the American excavation project that William F. Badè led in Palestine during the British Mandate.
A unique, ground-level view into one of the most important moments in modern history, this exploration produces disobedient questions about science, personal politics, the history of a Berkeley institution, and the inter-twined actors within a scientific and human drama. 
Watch live at 9.00 (Pacific Daylight Time) on Thursday April 14th on the Archaeological Research Facility's YouTube channel: http://bit.ly/arf-channel.
Also available after the event on the ARF and Badè YouTube channels.