Scoring Entheseal Changes using the Coimbra Method: A Practical Training Workshop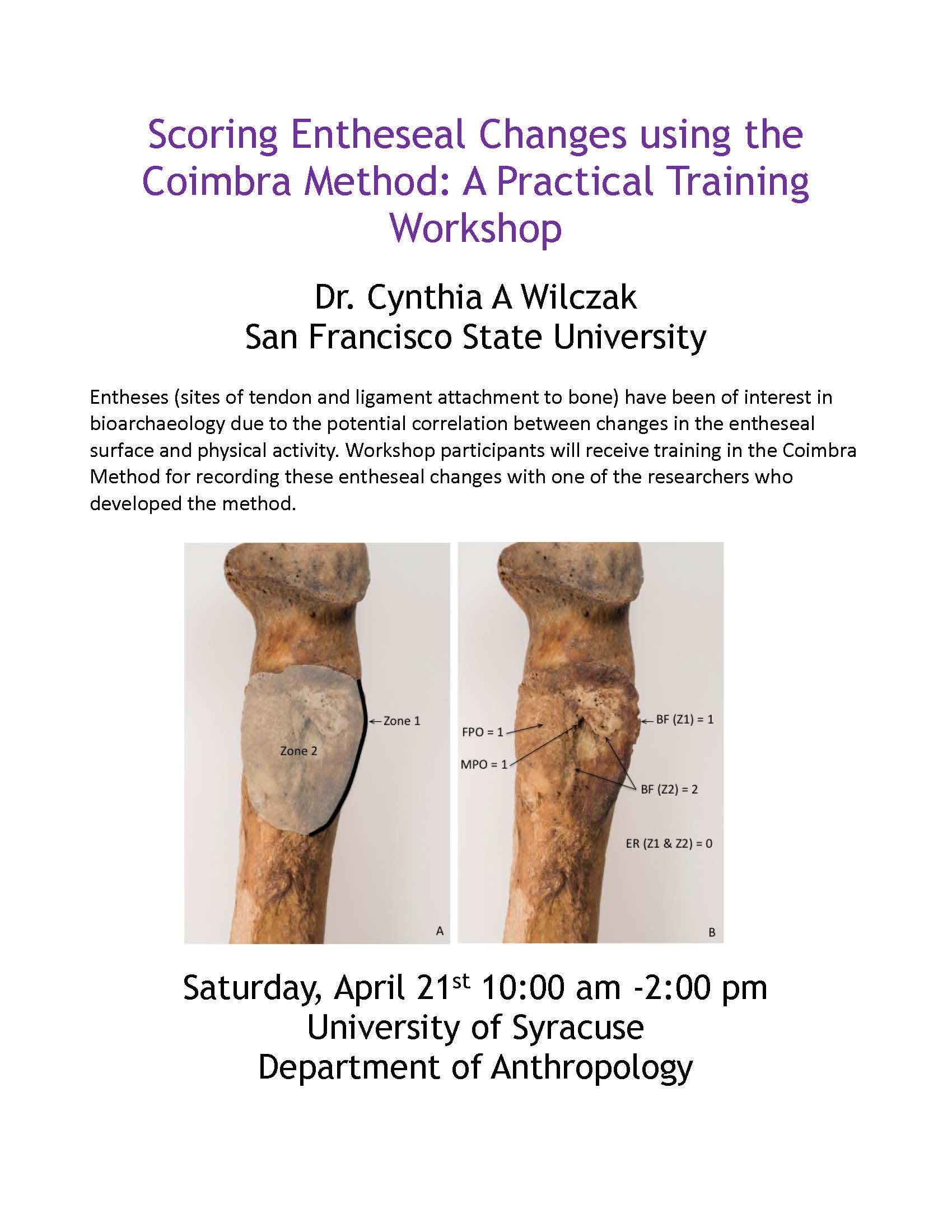 Professor Cynthia  Wilczak will be presenting a workshop at Syracuse University.
Entheses (sites of tendon and ligament attachment to bone) have been of interest in bioarchaeology due to the potential correlation between changes in the entheseal surface and physical activity. Workshop participants will receive training in the Coimbra Method for recording these entheseal changes with one of the researchers who developed the method.