Professor Doug Bailey has a new book out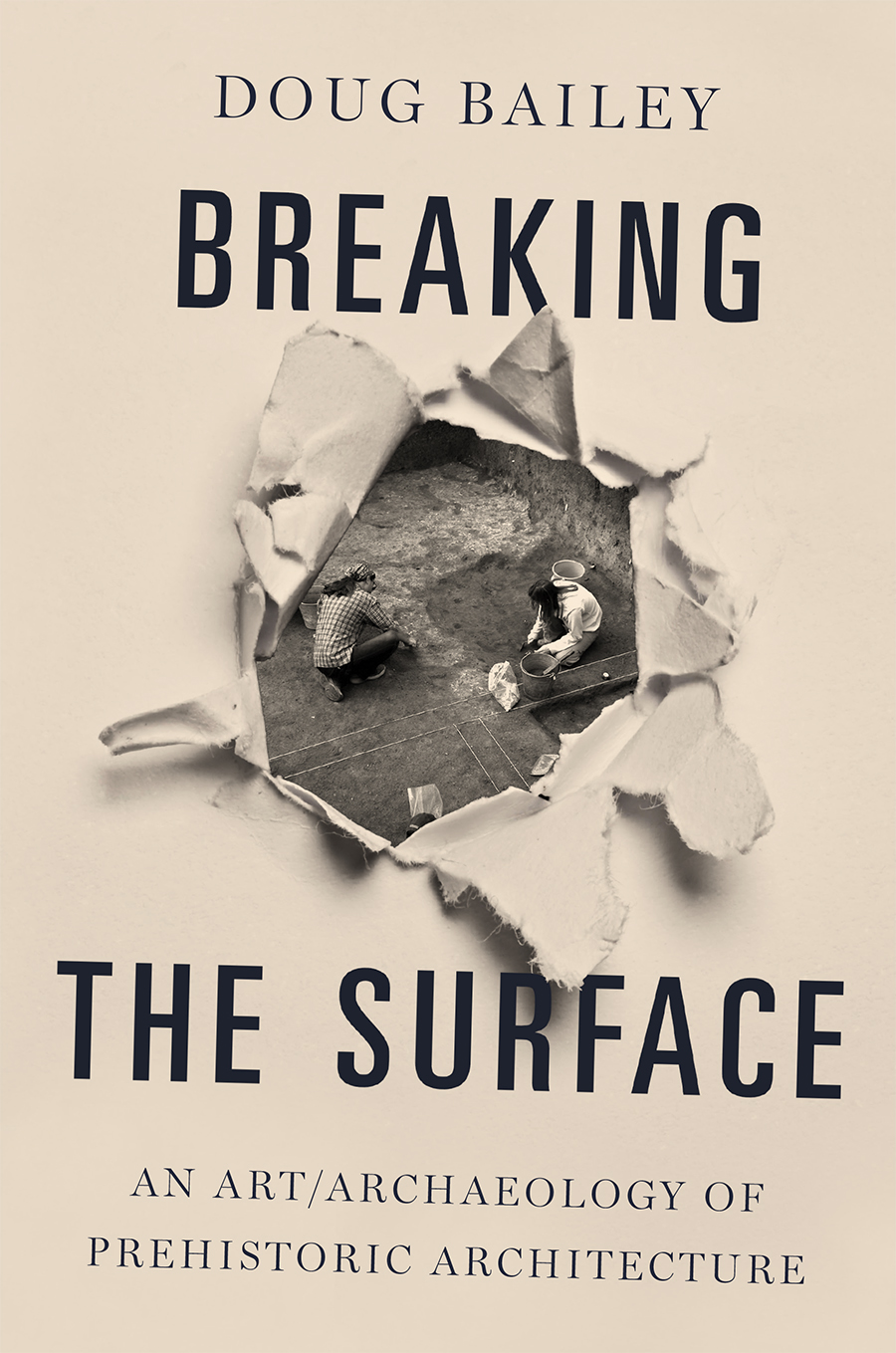 Doug Bailey's new book is out! Oxford University Press has just issued Breaking the Surface: an Art/Archaeology of Prehistoric Architecture.
"It is very rare that one sees a book about prehistory that is truly revolutionary or relevant beyond the field. Doug Bailey has produced one. With his subversive mixture of contemporary art and archaeological practice, he forces us to see the world anew-that of early farmers and our own era. And in the process, he reinvents archaeology." (Alfredo González-Ruibal, Institute of Heritage Sciences of the Spanish National Research Council).
"Remarkable and original. A marvelous book full of wonderful associations. A fabulous excursion in the archaeological imagination. Doug Bailey offers us a profound reshaping of the way we see the world." (Michael Shanks, Professor, Stanford University).
In Breaking the Surface, Doug Bailey offers a radical alternative for understanding Neolithic houses, providing much-needed insight not just into prehistoric practice, but into another way of doing archaeology. Using his years of fieldwork experience excavating the early Neolithic pit-houses of southeastern Europe, Bailey exposes and elucidates a previously under-theorized aspect of prehistoric pit construction: the actions and consequences of digging defined as breaking the surface of the ground. Breaking the Surface works through the consequences of this redefinition in order to redirect scholarship on the excavation and interpretation of pit-houses in Neolithic Europe, offering detailed critiques of current interpretations of these earliest European architectural constructions.
https://www.amazon.com/Breaking-Surface-Archaeology-Prehistoric-Architecture/dp/019061188X/ref=sr_1_1?ie=UTF8&qid=1539894333&sr=8-1&keywords=breaking+the+surface+bailey&dpID=51kOzTcX6gL&preST=_SY344_BO1,204,203,200_QL70_&dpSrc=srch