Lori Pirinjian (MA 2019) has been admitted to UCLA's Ph.D. program in Near Eastern Languages and Cultures for the Fall 2020 term.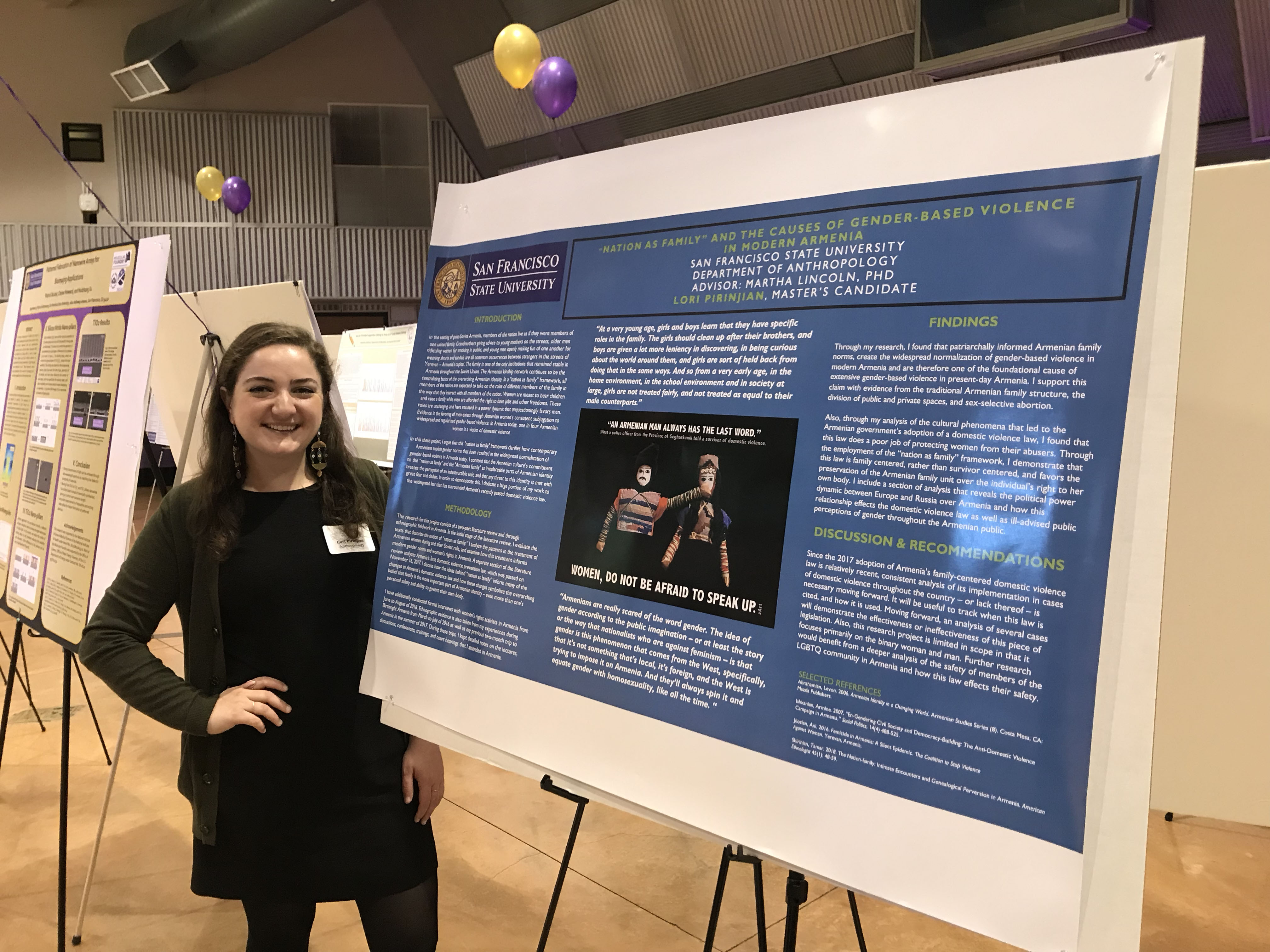 UCLA has offered her a generous departmental stipend, full tuition scholarship, and health insurance. She has also received an external scholarship from the Armenian General Benevolent Union. 
Lori's thesis at SFSU, entitled "'Nation as Family' and the Causes of Gender-Based Violence in Modern Armenia," argues that the Soviet era "nation as family" framework clarifies how contemporary Armenians explain gender norms that have resulted in the widespread normalization of gender-based violence in modern Armenia. Her Ph.D. research will expand on this work while also focusing on modern Armenia's anti-gender movement and its implications for belonging and nationhood."