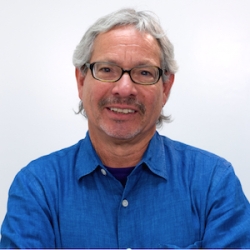 Phone: (415) 338–1633
Email: jquesada@sfsu.edu
Location: FA 541
Book Appointment: 
Email jquesada@sfsu.edu for zoom link
Biography
Ph.D., University of California, San Francisco/University of California, Berkeley ,1994
Cultural Anthropology, Medical Anthropology, Peace and Conflict Studies, Globalization, Migration and Refugee Studies, Central America 
Personal Path to Anthropology
I came to anthropology in a roundabout way. I think the first time I hear the word "anthropology" was as a boy in the early sixties helping my father fix a tire in a Costa Rican cloud forest and having a professor of anthropology coming out of nowhere riding a bike assist us repair our car. He told me what anthropology was. I became reacquainted with the discipline years later as a college student. My undergraduate work had been in psychology and upon graduation I worked for six years or so in community mental health, before deciding in my thirties to return to school to pursue a doctorate in Medical Anthropology. Prior to studying medical anthropology, I was an assistant director of a San Francisco mental health clinic and an invited member of a San Francisco General Hospital Task Force on refugee health that was organized to address the alarming number of documented and undocumented Central Americans requiring emergency psychiatric intervention. By the mid-eighties in San Francisco, many Central Americans fleeing the wars raging in the region were extremely distressed and in crisis, and presented extraordinary challenges that conventional mental health services were ill equipped to address. Hence my initial interest in pursuing medical anthropology was in the area of Culture and Mental Health, because I came to realize at the time how impoverished an understanding, let alone the practice, of psychology was in seriously taking cultural issues into account when treating individuals and communities with markedly different backgrounds than the practitioners and institutions serving them. At that time I was also attending San Francisco State University to acquire a degree in clinical psychology, but kept getting pulled toward anthropology. In fact, I met my future wife in an anthropology class at SF State. Having been born in San Francisco, receiving my education and acquiring tenure in my hometown, indeed having had the honor of chairing the department of Anthropology (2002-2007), I can honestly tell my students, that pursuing your studies at San Francisco State can lead to finding true love and chairing the department of your discipline.
Academic Path and Current Work
I left psychology and was fortunate in being able to pursue doctoral studies in the bay area and received my degree in medical anthropology from the joint medical anthropology program at University of California, San Francisco and Berkeley. My dissertation work "Contested Lives, Contested Territories: An Ethnography of Polarization, Distress, and Suffering in Post-Sandinista Nicaragua" brings together numerous personal and intellectual concerns that I still struggle with today...the toll of human conflicts and the valiant efforts people make to overcome harsh conditions. In this respect, I line myself up with a critical medical anthropology tradition of taking seriously the social production of distress and disease, the complexity of violence in all its subtle and brutal manifestations, the social suffering that is its consequence, and what that means for all of us in trying to ameliorate what otherwise might be considered "useless suffering".
However, I have never given up on the idea that anthropology should be placed in the service of helping others. Regardless of whether one refers to this as a public or applied anthropological approach, the point is that anthropology is an excellent discipline in addressing complex contemporary social problems. Hence, since joining the faculty in 1994, I have pursued numerous research projects that as a whole address the host of social factors and structural forces that underlie the more visible and apparent manifestations of inequities, conflicts, and suffering that typify the human condition. I had the good fortune of working with Dr. Philippe Bourgois on homeless heroin addicts, that led me to studies on Latino youth gangs, exotic dancers, and undocumented workers. This was followed by more focused studies on Latino migrant workers in collaboration with the California Department of Health and Human Services (now Department of Public Health) and epidemiologists from the University of California. I have undertaken mixed method (qualitative-quantitative) research in rural and urban settings in northern California, which I have conducted from the SF State College of Ethnic Studies, Cesar E. Chavez Institute. I have engaged in a five-Northern California county (Alameda, Contra Costa, San Francisco, San Mateo, San Joaquin) study on substance using youth (14-25 years of age) at risk of HIV infection and related health problems. The Study Youth in Northern California (SYNC) project was a mixed method study but with a twist. It was also a training project intent on familiarizing public health practitioners, service providers, and youth themselves in the use of qualitative methods that can be used to not only describe afflicted communities but inform practitioners on effective means of addressing the needs and issues of affected youth communities. This same sensibility animated another study I conducted; a mixed-method National Institute of Health/National Institute of Alcoholism and Alcohol Abuse on Latino Migrant Day Laborers. More recently I have been committed to developing and applying a concept that emerges from my studies on violence and conflict: Structural Vulnerability. Uses of this concept provides an optic to how the social world each of us are embedded is key to understanding the social and health effects of social positionality. In sum, my anthropological work is oriented toward tackling contemporary social problems and collaborating with others in making life better for all.